Palm Desert (92260) Real Estate Market
December 2020 in Palm Desert is a Seller's market! The number of for sale listings was down 26.5% from one year earlier and down 13% from the previous month. The number of sold listings increased 17.7% year over year and the same month over month. The number of under contract listings was up 60.8% compared to previous month and up 183.6% compared to previous year.
Current Inventory (For Sale) in Palm Desert (92260)
Versus last year, the total number of properties available this month is lower by 72 units of 26.5%. This year's smaller inventory means that buyers who waited to buy may have smaller selection to choose from. The number of current inventory is down 13% compared to the previous month.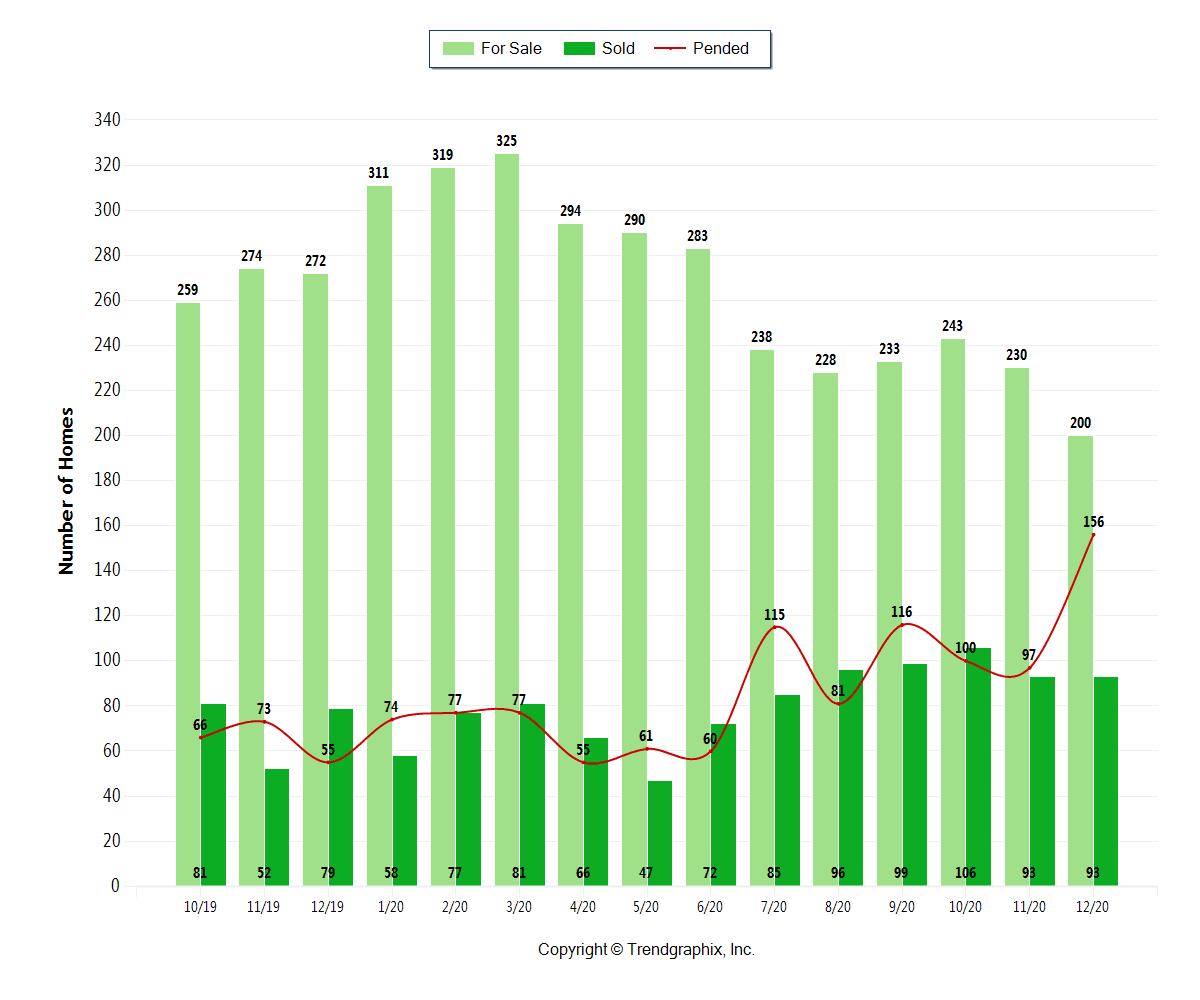 What Does This Mean for You?
Be patient during your home search. It may take time to find a home you love. Once you do, however, be ready to move forward quickly. Get pre-approved for a mortgage, be prepared to make a competitive offer from the start, and know that a shortage in inventory could mean you'll enter a bidding war. Calculate just how far you're willing to go to secure a home and lean on your Palm Desert real estate agent as an expert guide along the way.
Realize that, in some ways, you're in the driver's seat. When there's a shortage of an item at the same time there's a strong demand for it, the seller is in a good position to negotiate the best possible terms. Whether it's the price, moving date, possible repairs, or anything else, you'll be able to request more from a potential purchaser at a time like this – especially if you have multiple interested buyers. Don't be unreasonable, but understand you probably have the upper hand.
If you have any questions about Palm Desert Real Estate, please contact us.